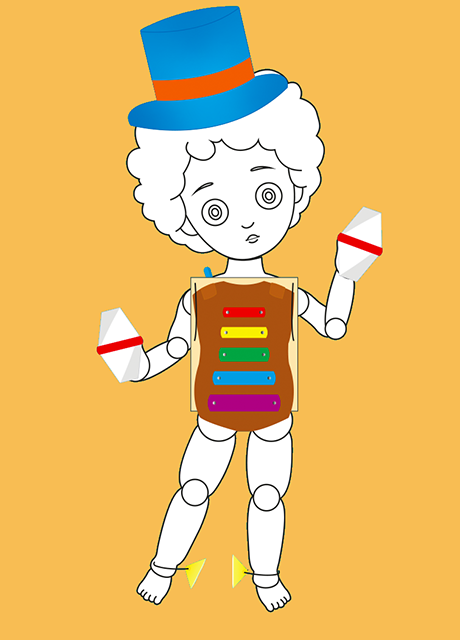 This costume is designed so that it can be very easily made by a child with no help from their parents, and at the same time to be used  not only as a costume but also as an instrument. Making it will encourage the creativity of the children as they can paint and decorate it as they like. 
Download the instructions for this costume so you can make it at home or at school.
Children should always work under adult supervision.