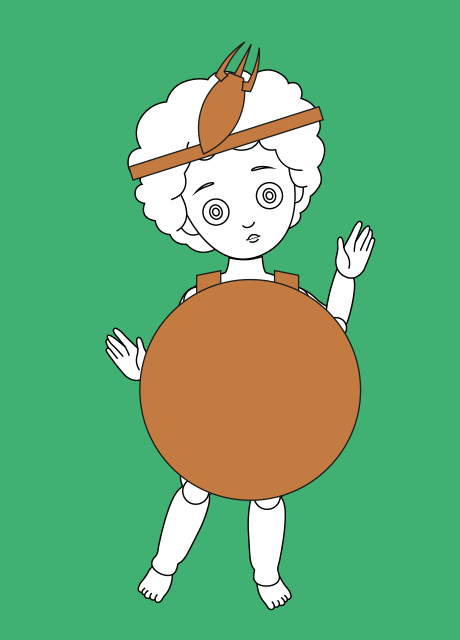 Alex is an 8-year-old kid who lives in a little town near Barcelona. Lately, due to the COVID-19 restrictions, he is bored all the time because they can't leave the town nor there is anything too much fun to do when they go to the playground with their mom. 
They love to do all sort of crafts and watch TV, but what they like the most is dressing up. When they dress up they feel like they are in new places and they don't feel like Alex anymore. 
The problem is that their mom is always busy working from home so she doesn't have that much time to make the costumes and have fun together. That is why Alex wants to leave to another planet. 
They think that adults aren't treating this one right and on top of that, COVID-19 restrictions are making everything less fun. So in order to leave to another planet, Alex invented their own planet, where they can do whatever they want and can have lots of fun.
Download the instructions for this costume so you can make it at home or at school.
Children should always work under adult supervision.