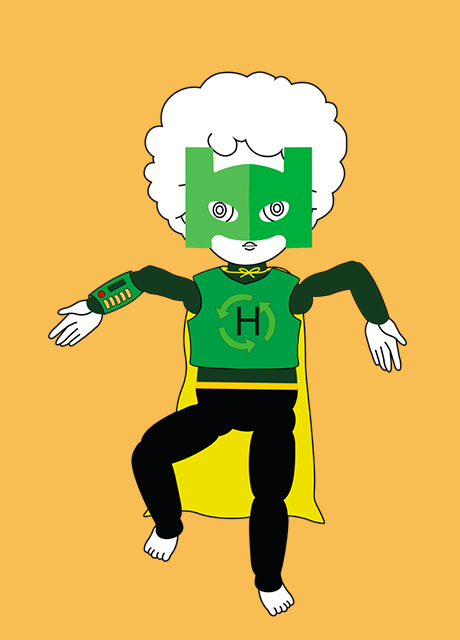 The costume we have created is based on a non-binary superhero named Håper, which means "hope" in Norwegian. They come from a planet called Irudimena (that means "imagination" in Basque), which is located in a distant galaxy. They have an important mission: to improve the planet with their powers, destroying everything that is harmful for the planet, and turning garbage into new things that can be used again. They want to improve the planet Earth and they seek to improve the living standard of its inhabitants.
Download the instructions for this costume so you can make it at home or at school.
Children should always work under adult supervision.