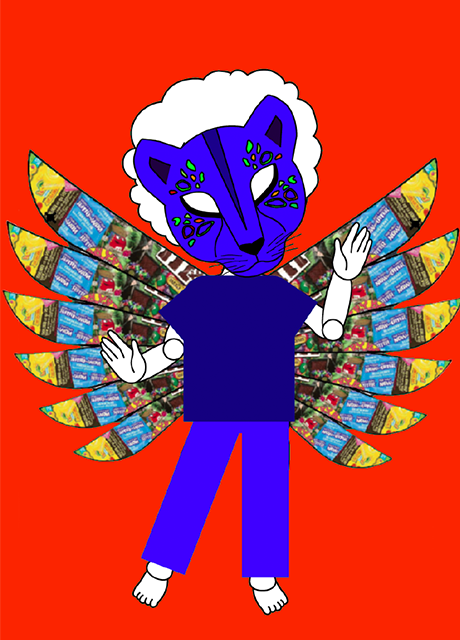 Children should be able to use their imagination without limitations. 
Our concept is a mix & match costume, specifically combining different elements of animals into one. It opens the imagination and diminishes any limitations that the standard society is accustomed to. 
This will help kids develop their own identity, choices and preferences as they are free to cater the costume to how they want it to be (add colour, sparkle, drawings, etc.). It is a fun and unique way in which children can express themselves as well as get educated on various animals around the world. 
Animals also symbolise certain characteristics, in this way, kids are able to represent a certain attitude through combining different elements of an animal and transform it into a costume. 
Download the instructions for this costume so you can make it at home or at school.
Children should always work under adult supervision.