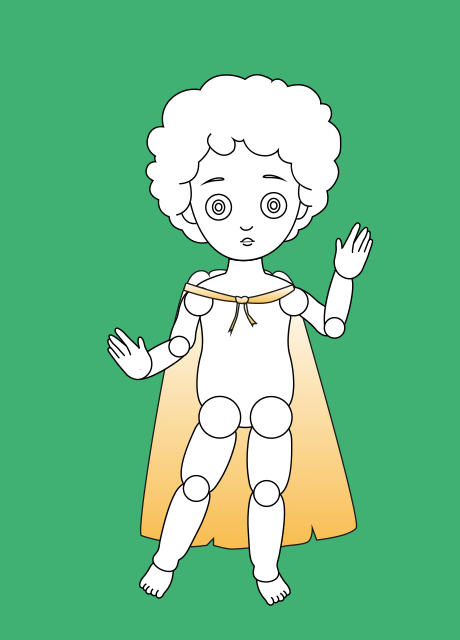 When one flower seed unites with another on a stormy day, a radiant flower blooms from where there were only weeds. But it is not just any flower; when its petals are about to fall, pick them up and close your eyes. Thus they will become immense, forming a huge cape full of magic that will accompany you whenever you wear it.
Download the instructions for this costume so you can make it at home or at school.
Children should always work under adult supervision.