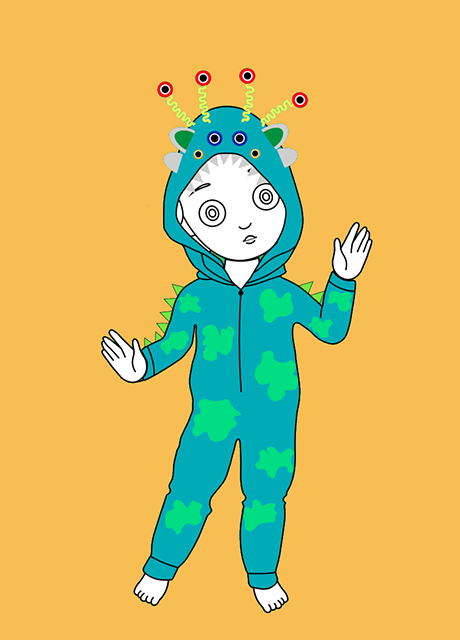 Each kid has a different idea of a monster and it doesn't need to be a scary one... therefore each monster is totally unique and has characteristics that makes them special and powerful. 
Monsters can represent happiness, love, uniqueness, and they can be very friendly. This is why in our costume, kids and parents can have a creative, fun and important experience of costumizing your monster costume. 
They can use different colores, textures, shapes to costumize their costume pieces which are easy and fun to make. Their monster can have a unique story that it's up to them to create however they like and based on how they choose to represent their monster.
Download the instructions for this costume so you can make it at home or at school.
Children should always work under adult supervision.