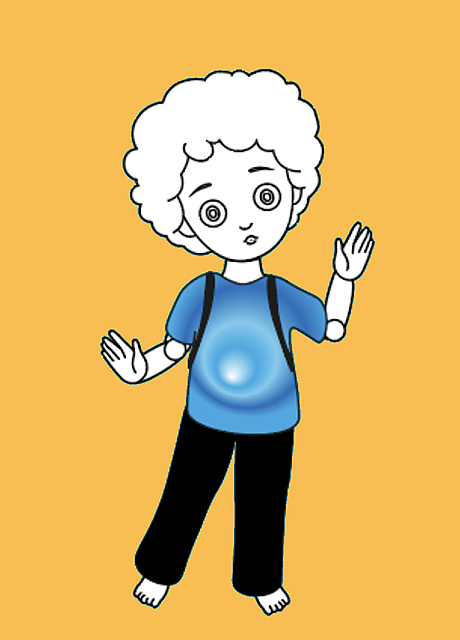 This concept is based on learning children about recycling and reusing. A story about a child who one day comes across a fish screaming, because it's tangled up in plastic band. The fish is screaming "Help! We need help! Save the ocean!". This direct meeting with the fish is so painful for the child, that he/she feels like making a difference for the fishes, but the beaches and the ocean itself. 
"Save the ocean" is therefore the chosen theme. The design is diver-costume, the kids can make and tie dye with their parents, made out of white and recycled cotton fabric and blue fabric paint. The tutorial will contain a sizing chart of the measurements and one for how to tie dye the final long-sleeved shirt. 
The design will also follow examples of where you can reuse objects you would already have in household. This would be the challenging, fun and the learning part for children, about reusing and recycling objects and materials.
Download the instructions for this costume so you can make it at home or at school.
Children should always work under adult supervision.