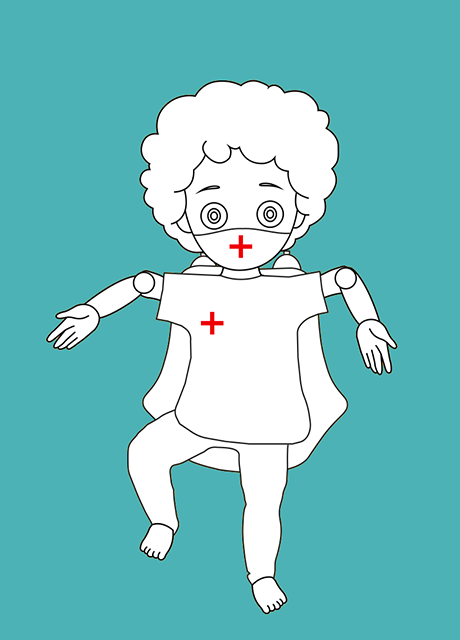 Charlie is a kid who loves super heroes, so he has always dreamt of becoming one when he grows up. Due to the outbreak of Covid-19, he realised that doctors are also superheroes. A lot of sacrifice and risk from their part saved millions of lives. Charlie noticed that medicines and vaccines are their superpowers. That's why he has jetpacks full of medicine. 
Now, there are tons of doctors working at the hospital trying to save the life of those who are sick. For that reason, it's so important to see that doctors are doing their best to especially in this pandemic how. It's s so important to show kids how important doctors are with an incredible superhero costume.
Download the instructions for this costume so you can make it at home or at school.
Children should always work under adult supervision.